New at our Deli.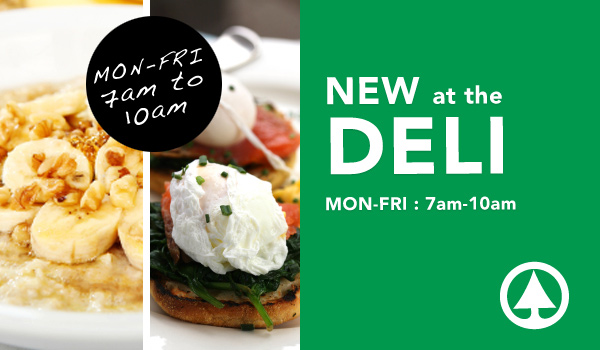 At Cape Quarter Food SPAR, a new year means new ideas and new tastes for you to enjoy. Some of you stop past our Deli every day of the week so in order to give you reason to return, we like to mix things up and keep them fresh for you. We have two new offerings we think you'll enjoy.
MAKE YOUR OWN SANDWICH:
First up is an Andiamo Espresso offering. Now you can make your own sandwich. Choose your bread. Choose your filling. Choose some cheese. Garnish with fresh rocket and tomato and finish off with a dip. Most of you are very familiar with how we roll so you know that this kind of convenience is worth every penny. Perhaps some Yogiberri for dessert, if you will. It's just a step to the left.
START YOUR DAY WITH US:
New to the CQ SPAR menu is our breakfast offering. whether you are after something lighter or a fuller, warmer breakfast, we now have two breakfasts on offer between 7am and 10am, Monday to Friday.
Oats with fresh banana, cinnamon, fried fruit and nuts – R18-95
English muffin with poached egg, bacon, spinach and hollandaise sauce – R28-95